List so far of articles regarding hate cult known as Kiwifarms. Swattings and harassment in real life until their targets commit suicide. That's the hate cult known as kiwifarms. That's the cult of evil Fallout 76 players exposed me and my whole family to, for the rest of our lives. Even if we get kiwifarms shut down, it's too late for all the victims – they'll just spread our information again, we know that. But something has to be done about this cult that keeps trying to murder people in real life!
Articles about Kiwifarms Recent Swattings and Harassment
https://www.pcgamer.com/near-creator-of-the-higan-and-bsnes-emulators-has-died/
https://www.wisn.com/article/milwaukee-science-fiction-writer-victim-of-swatting/40912738
https://lfpress.com/news/local-news/swatted-toronto-man-caught-up-in-online-harassment-of-london-trans-activist
https://www.eurogamer.net/trans-twitch-streamer-keffals-in-hiding-after-doxxing-attack-follows-swatting-incident
https://london.ctvnews.ca/doxed-transgender-activist-twitch-streamer-leaving-canada-due-to-ongoing-threats-1.6037531
https://www.cbc.ca/amp/1.6559289
https://www.businessinsider.com/kiwi-farms-trans-activists-mtg-swatting-trolling-website-offline-2022-8
Marjorie Taylor Greene was swatted by someone claiming to be from kiwifarms, here's the police report and story: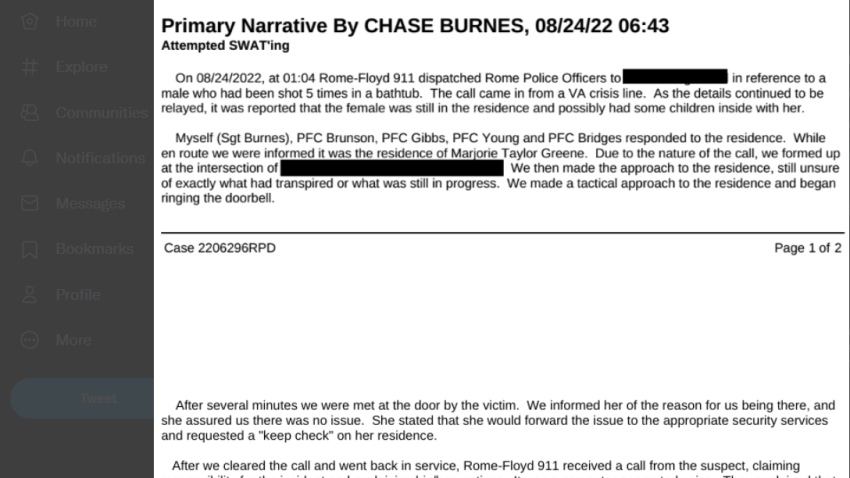 Articles about the Campaign to De-platform Kiwifarms
https://www.vice.com/en/article/z3434y/people-are-demanding-that-cloudflare-drop-kiwi-farms
https://www.axios.com/2022/08/25/cloudflare-trans-hate-site-kiwi-farms
Kiwifarms and Joshua Moon – Leader of the Hate Cults Reponses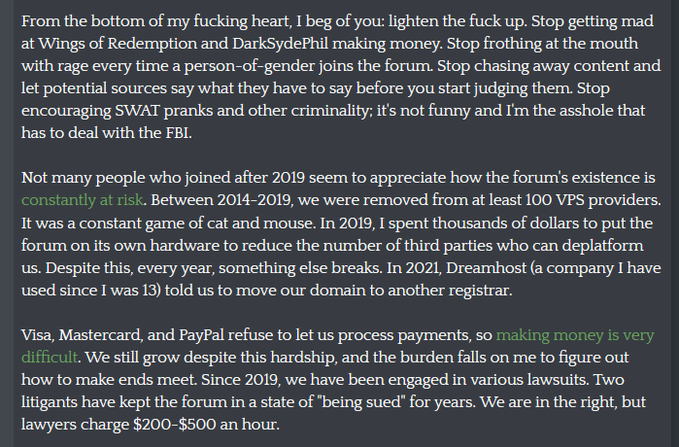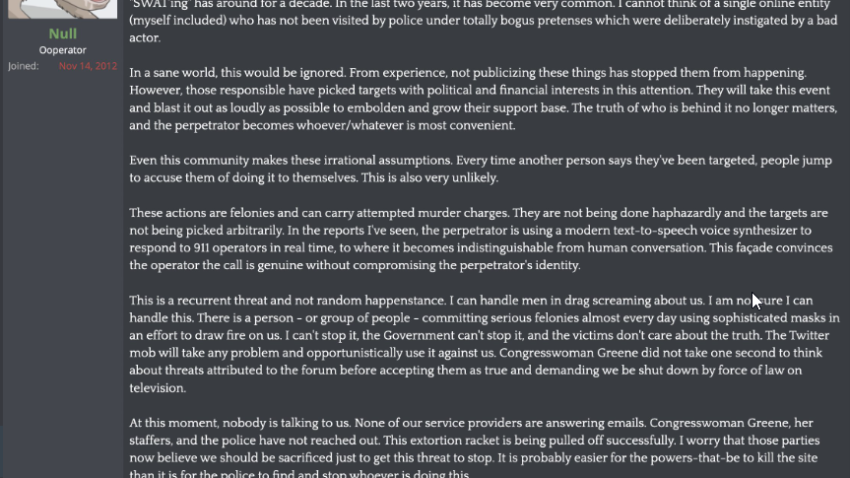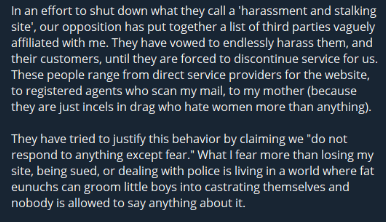 Kiwifarms Hate Cult – Wikipedia Updated Too
https://en.wikipedia.org/wiki/Kiwi_Farms#Harassment
Fallout 76 Players using Kiwifarms to Harass me
Fallout 76 players doxed me, and my family. They put us on that page because of a video game. They are toxic enough to harass us for the rest of our lives – by lying about me personally, ruining my business, driving away my friends, isolating me… That's what Fallout 76 players did to me. They don't even hide their in-game names, that's how arrogant they are.
They also did it to my family. They also did it to a random stranger, because they can't research, they suggest someone who simply shares my last name on my kiwifarms, simply so they can hope to hurt someone close to me. Even though it's… actually not, so they just targeted a random unknown person that I know nothing about.
That is the fault of the Fallout 76 players who used kiwifarms to dox me, harass me, lie about me, defame me, incite others to report me for crimes, try to take my income, and even make 'jokes' about me getting swatted, probably in the hopes that when they DO swat me, and they can say I 'faked it all' with their 'kiwifarms evidence'.
People who use kiwifarms are evil. If you play Fallout 76 still, be careful as most of these kiwifarms stalkers are current players – pvp'ers who like to bully people, and if you say one word in voice chat to suggest you're gay, trans, or anything other than their 'preferred type' of person, they will focus their hate on you – and you'll be next on kiwifarms.