November 3, 2019
Heh. Heh. Heh.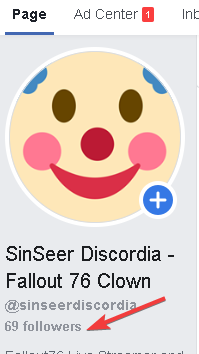 Yet another Discord joining together  to destroy me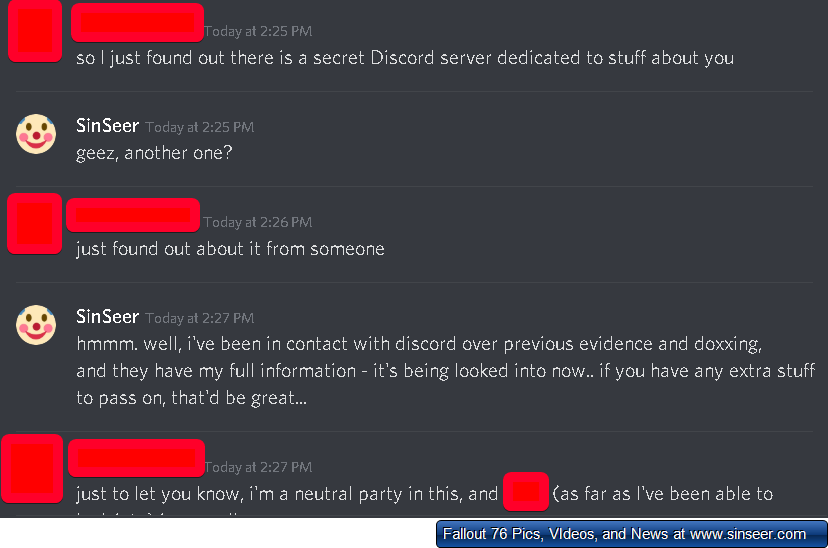 November 4, 2019
CaptPT and CaptainCountryRoads make it into a GREAT Mischief Night – We got ghouls!
CaptPT Makes me Smile both at a Queen and 18 months later
Raider Syndicate and more – Rager_Legend, QualitySubscription, Brahminmilk
November 6, 2019
SNOW. and FusionJKA show up to try to force PVP
Gerkenator things I'm "paranoid"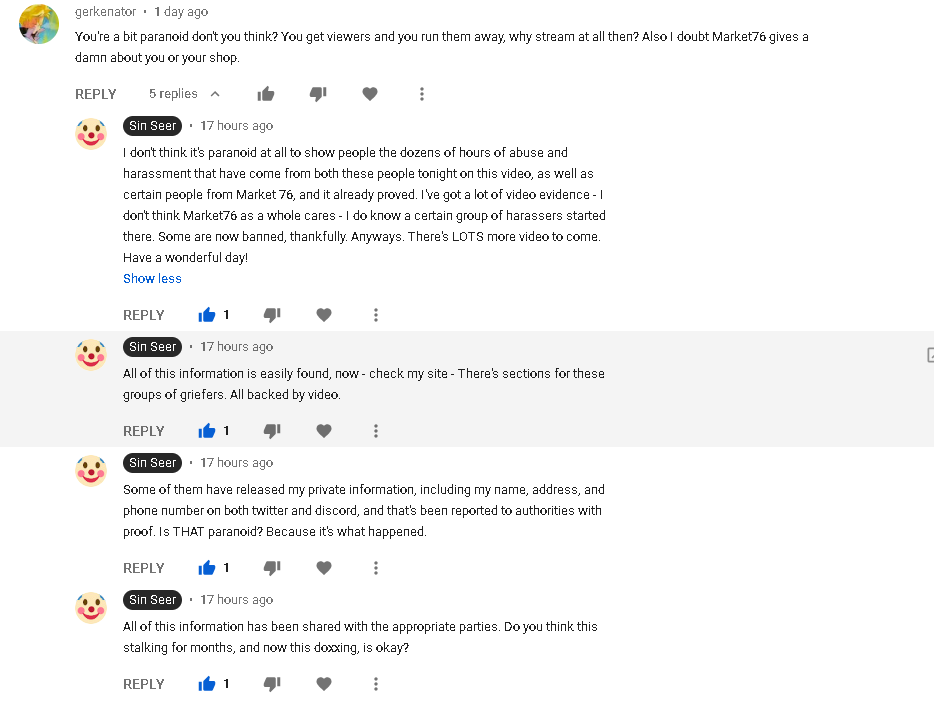 November 8, 2019
kickinkep – one a friend – confirms he's part of SNOW. and runandgun's griefing group. How  sad.
rager_legend seen + qualitysubscription force me to leave another world. (Raider Syndicate)
November 9, 2019
Phickian Trap CAMP to Kill Shoppers
November 12, 2019
TheGeminaii claims these are  his two alts while announcing a Dupers R Us Duping Event – "feuermoke and  MalnElement" ? Hard to see.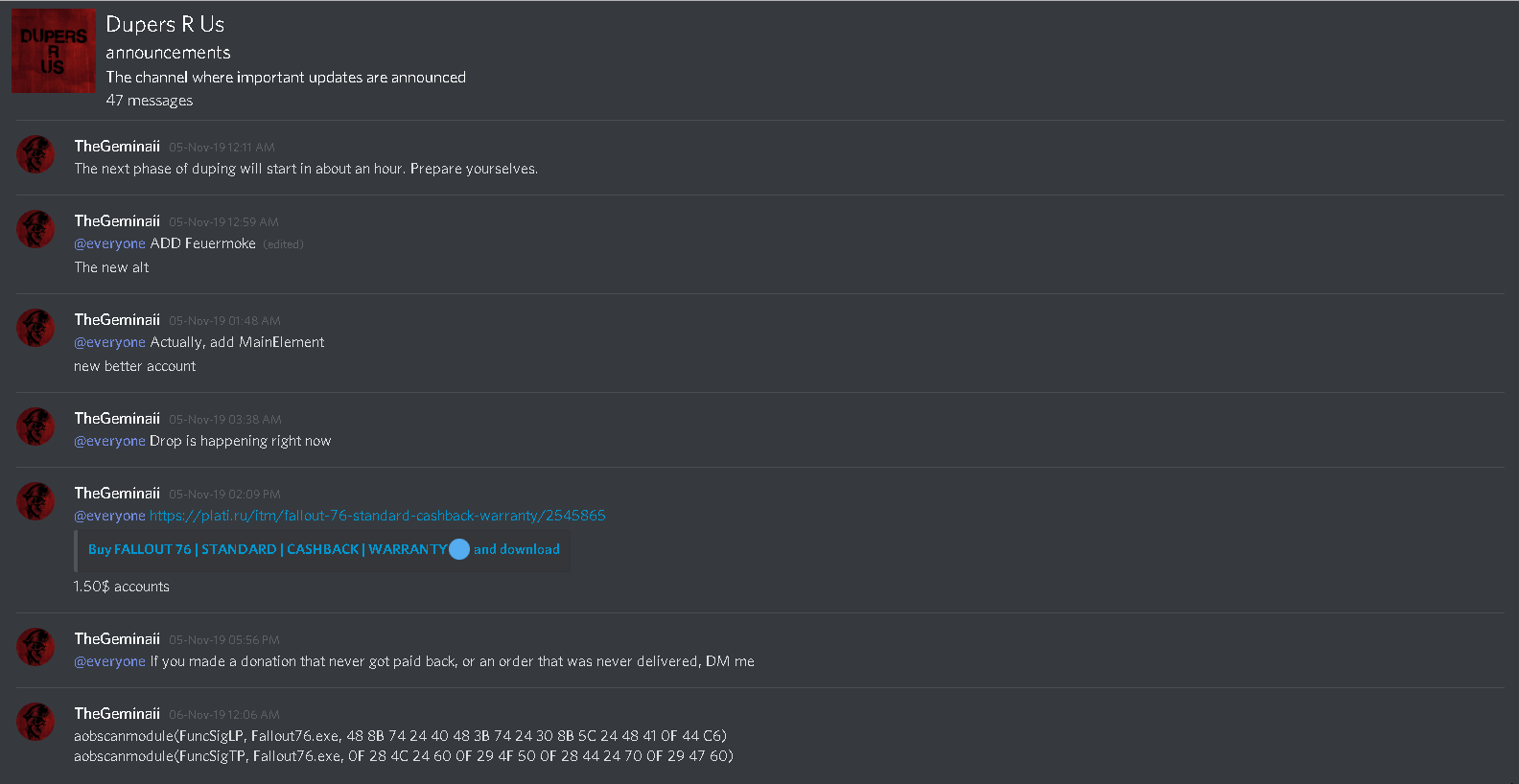 Bethesda confirms players are not banned for reporting  exploits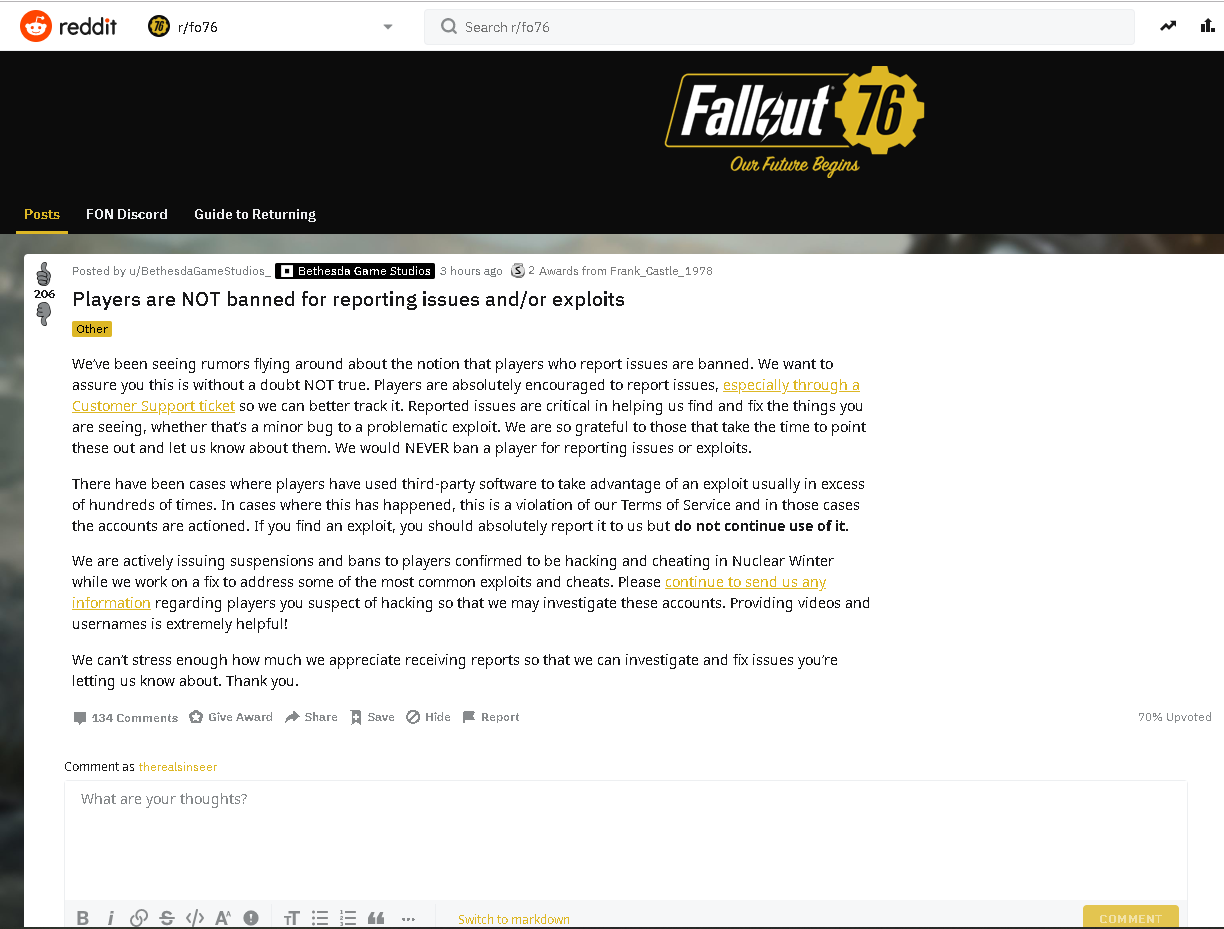 TheGeminaii – Leader of Dupers R Us confirms IGN "Masassing" is one  of theirs
TheGeminaii confirms In-Game name of "TBF-BodyFarmer" is one of theirs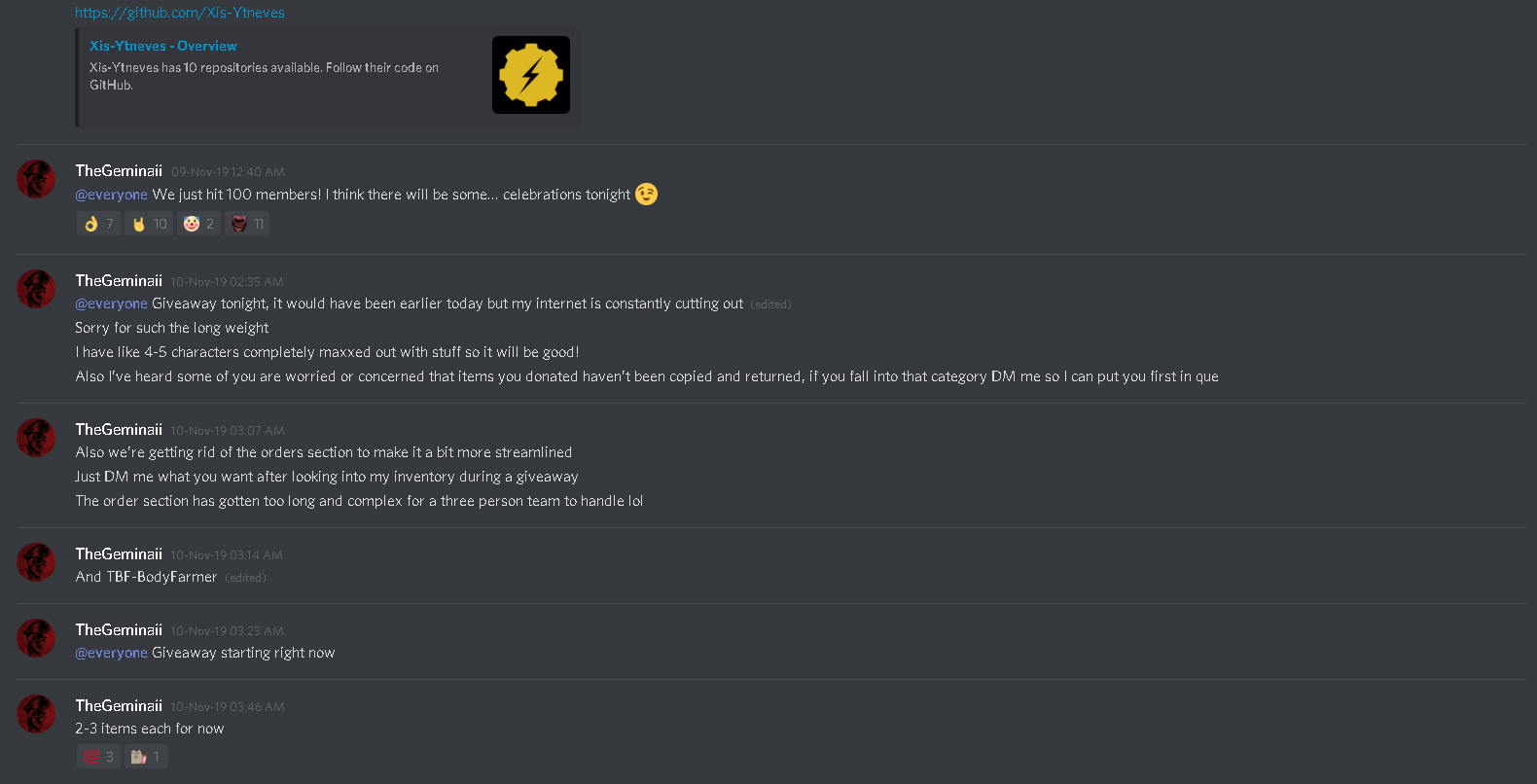 SageShadow helping to share the github set up to spy on Dupers R Us – where the owner kept the real names of Fallout 76 Players in that github for more than a year.
PurplePootis  of Dupers R Us shares the link to their "Armory"

Bungo of Pyscho Voltage, juda03, Ya Boi, BluSHade, Ulfyn, Webcake, Rambo, participating in the Dupers R Us chatroom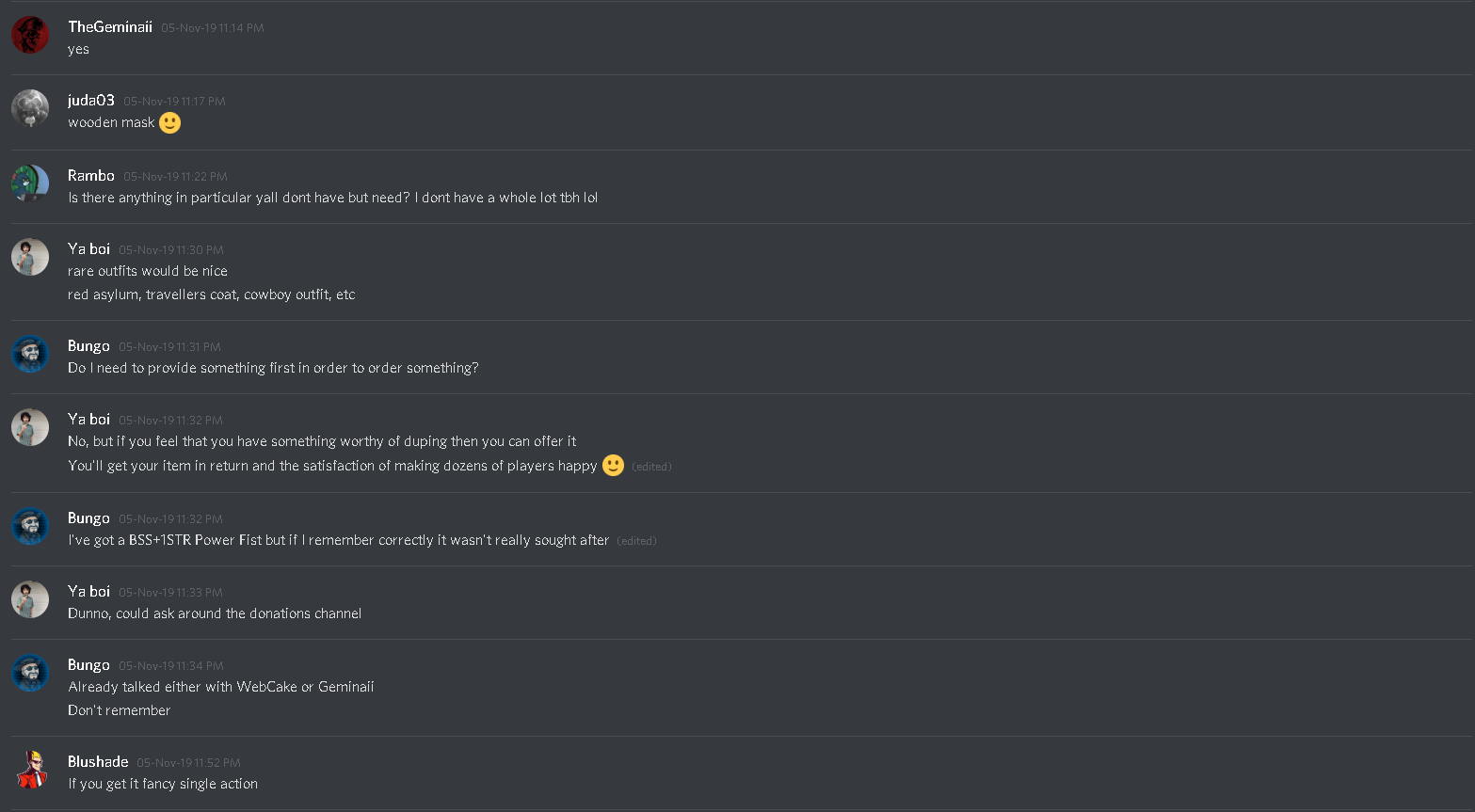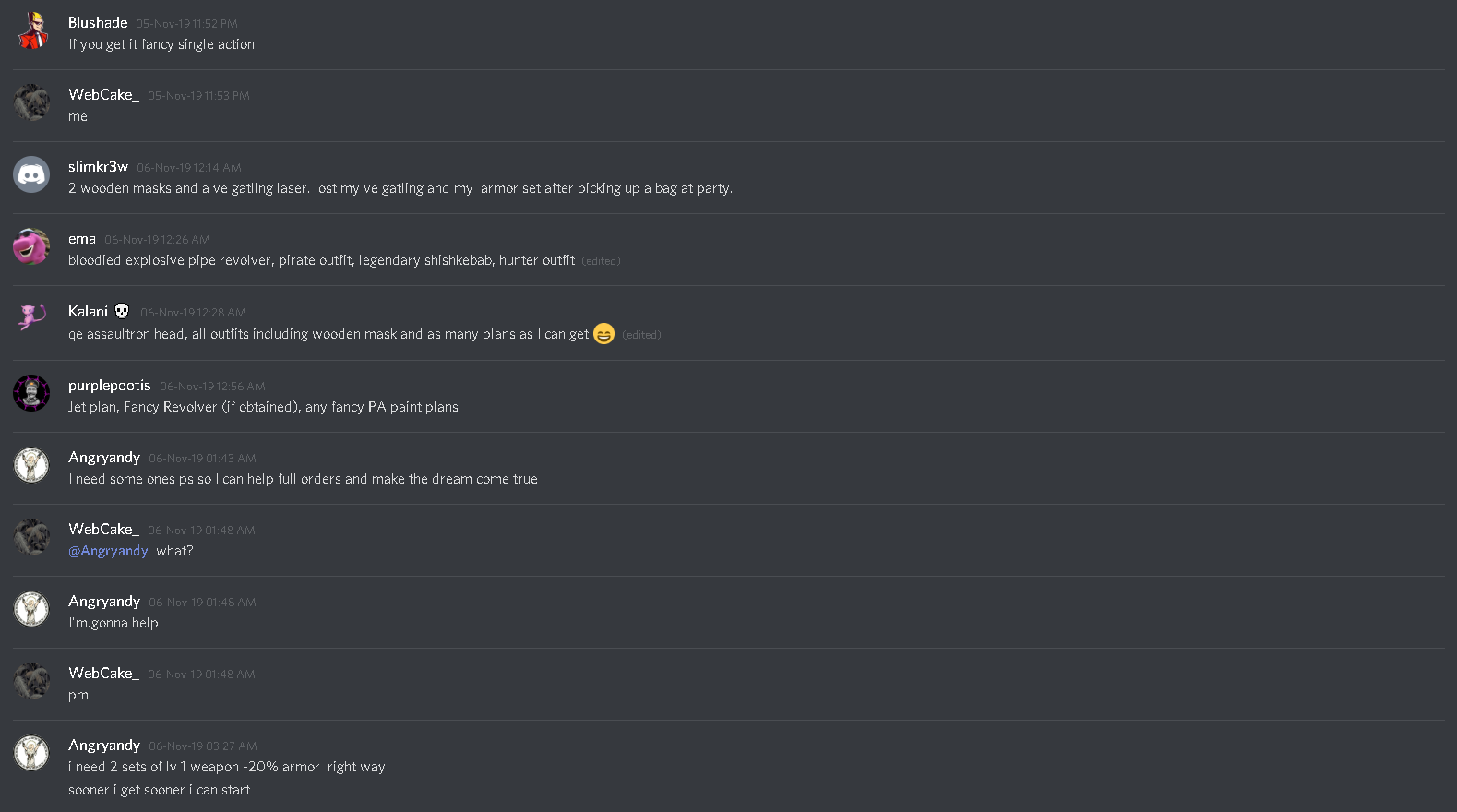 November 13, 2019
When they all came to 'raid' our Discord: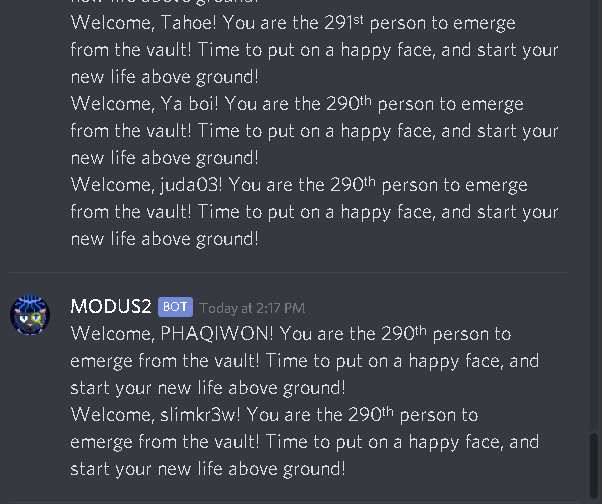 cntryder is working on getting me reported on all platforms for defamation of character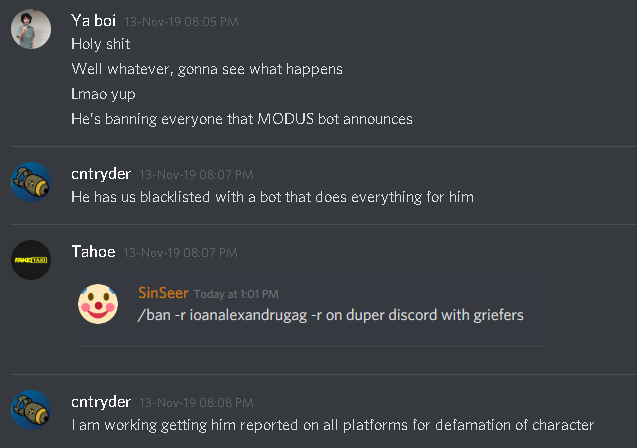 Real Money Traders were giving out free stuff to a lot of Facebook  Groups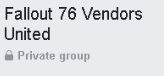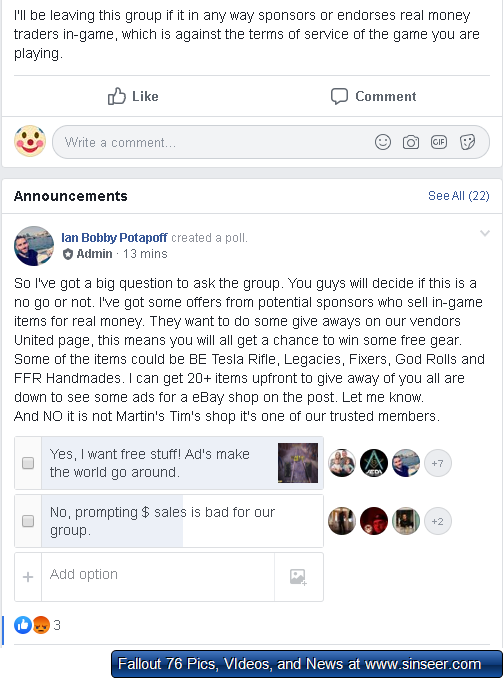 SinisterHand aka SH Games with Vurkrin_Legend, Dishonesti, GiveMeFreeStuff, HentaiDaddy4444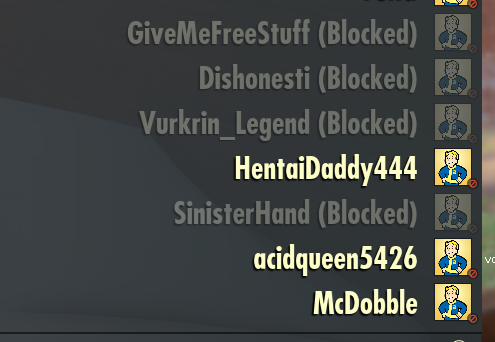 November 14, 2019
Dupers R Us Discord deleted for doxxing and threats – announced and restored by "Bodega177013"

SageShadow explains that creama left Market 76 to join the Dupers R Us Discord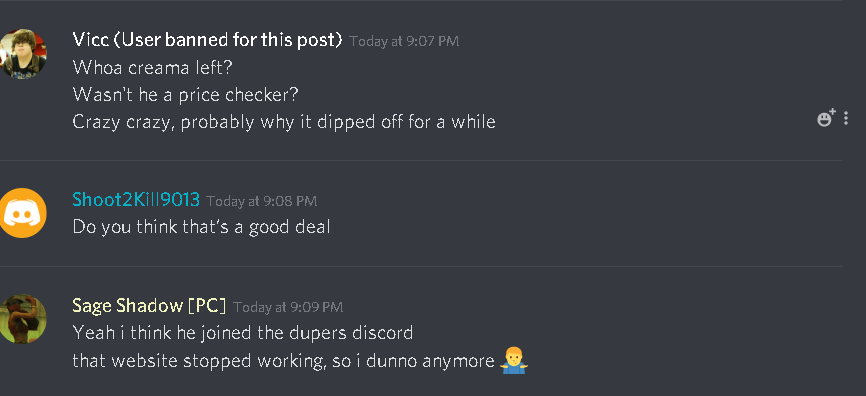 November 15, 2019
Dummyvic shows that people do know it's frogow aka Elundis as one of the people making impersonator accounts in my name – from Market 76

Members of TBF / Raider Syndicate – TBF-LuminousWolf, TBF-NickSheehy, TBF-Elundis7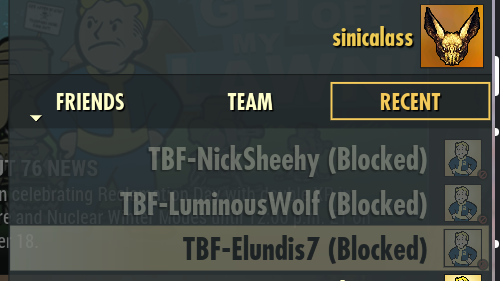 November 21, 2019
Rincewind75 aka KingAtmos with TBF-Elundis7, .smellycat, RunandGun, FusionJKA
November 28, 2019
Trying to Block the Stalker / Doxxer slimkr3w