Find the Rest of the #fallout76 Timeline Here
November 3, 2019
Heh. Heh. Heh.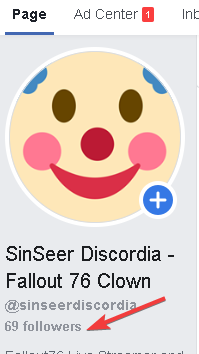 Yet another Discord joining together  to destroy me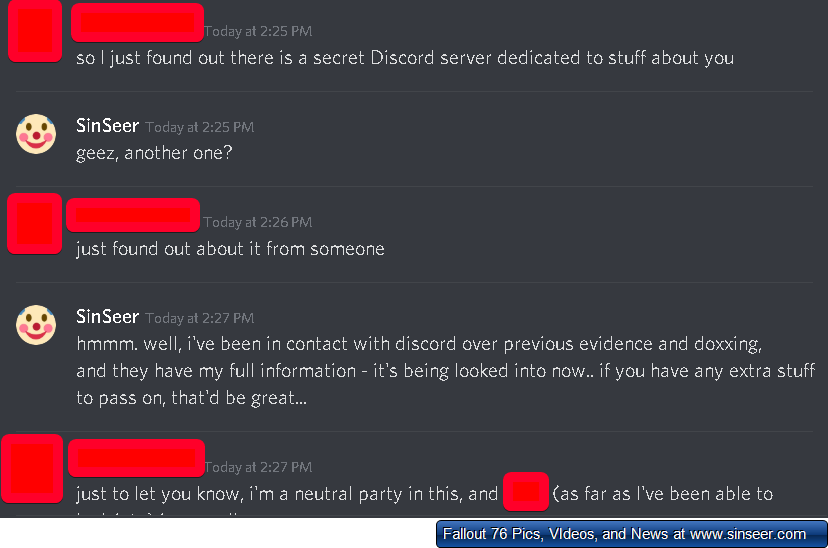 November 4, 2019
Raider Syndicate and more – Rager_Legend, QualitySubscription, Brahminmilk
November 6, 2019
SNOW. and FusionJKA show up to try to force PVP
Gerkenator things I'm "paranoid"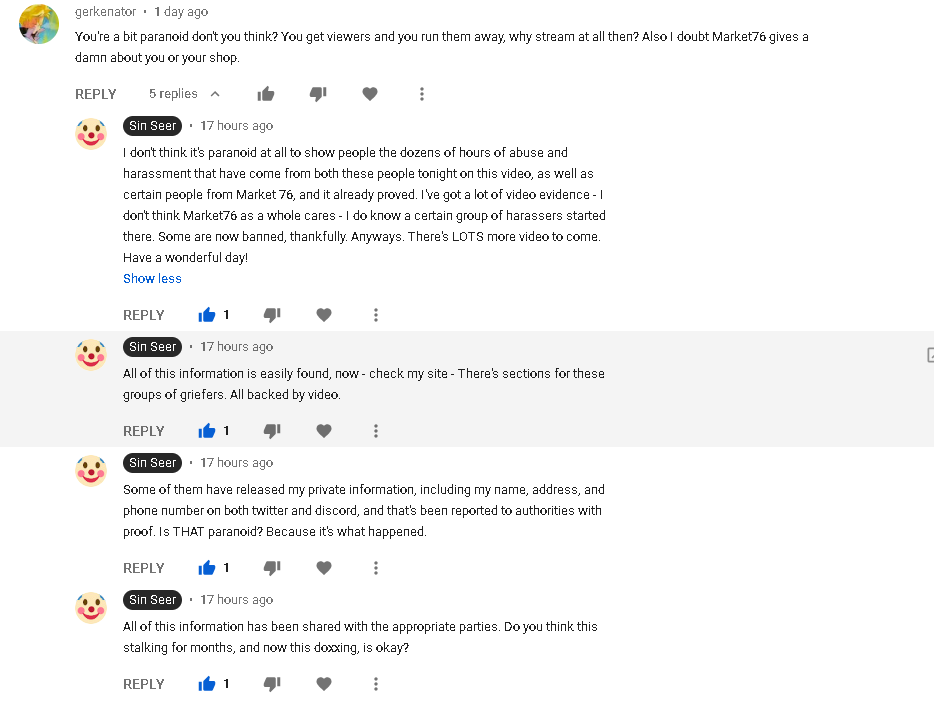 November 8, 2019
kickinkep confirms he's part of SNOW. and runandgun's griefing group.
rager_legend seen + qualitysubscription force me to leave another world. (Raider Syndicate)
November 12, 2019
TheGeminaii claims these are  his two alts while announcing a Dupers R Us Duping Event – "feuermoke and  MalnElement" ? Hard to see.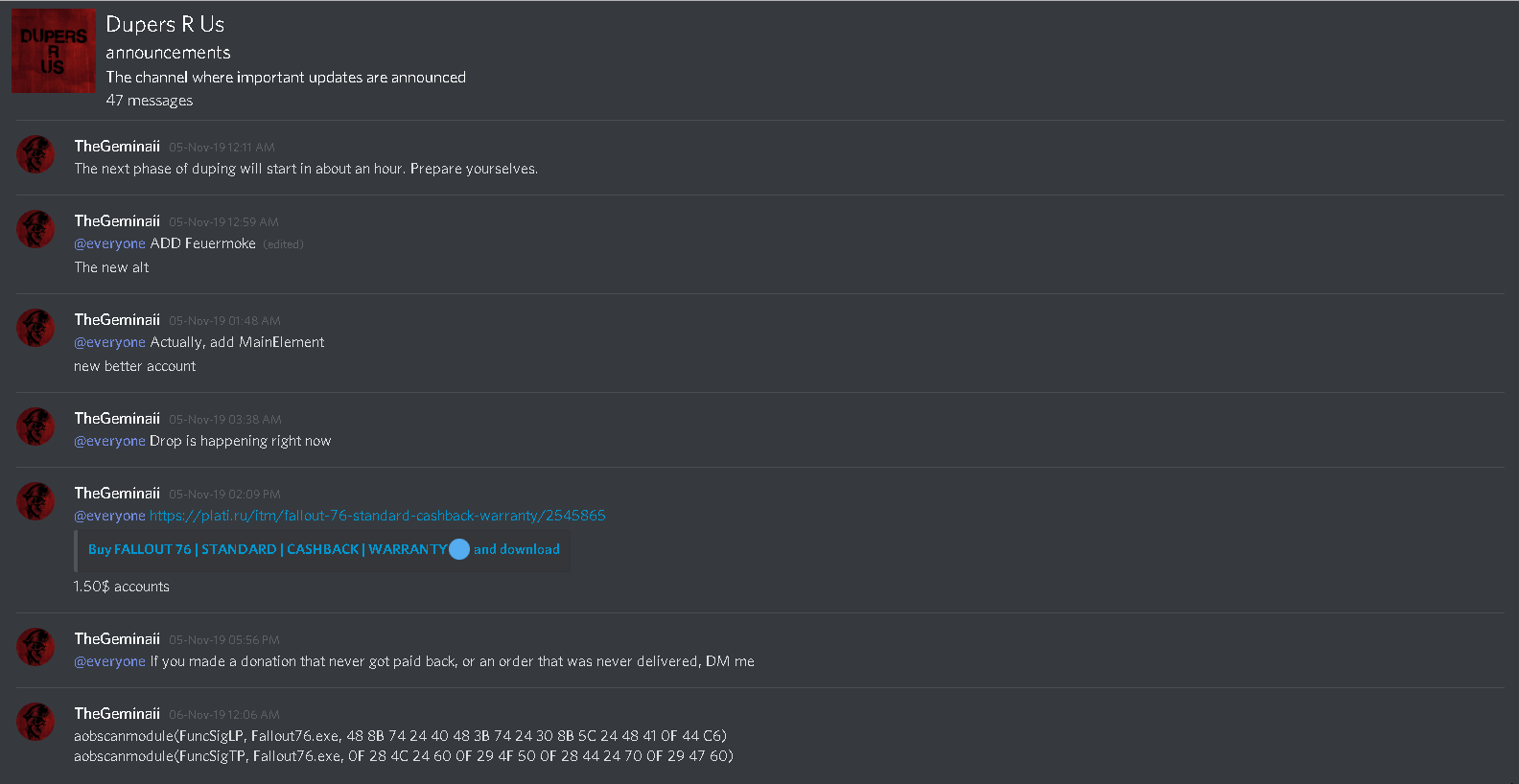 Bethesda confirms players are not banned for reporting  exploits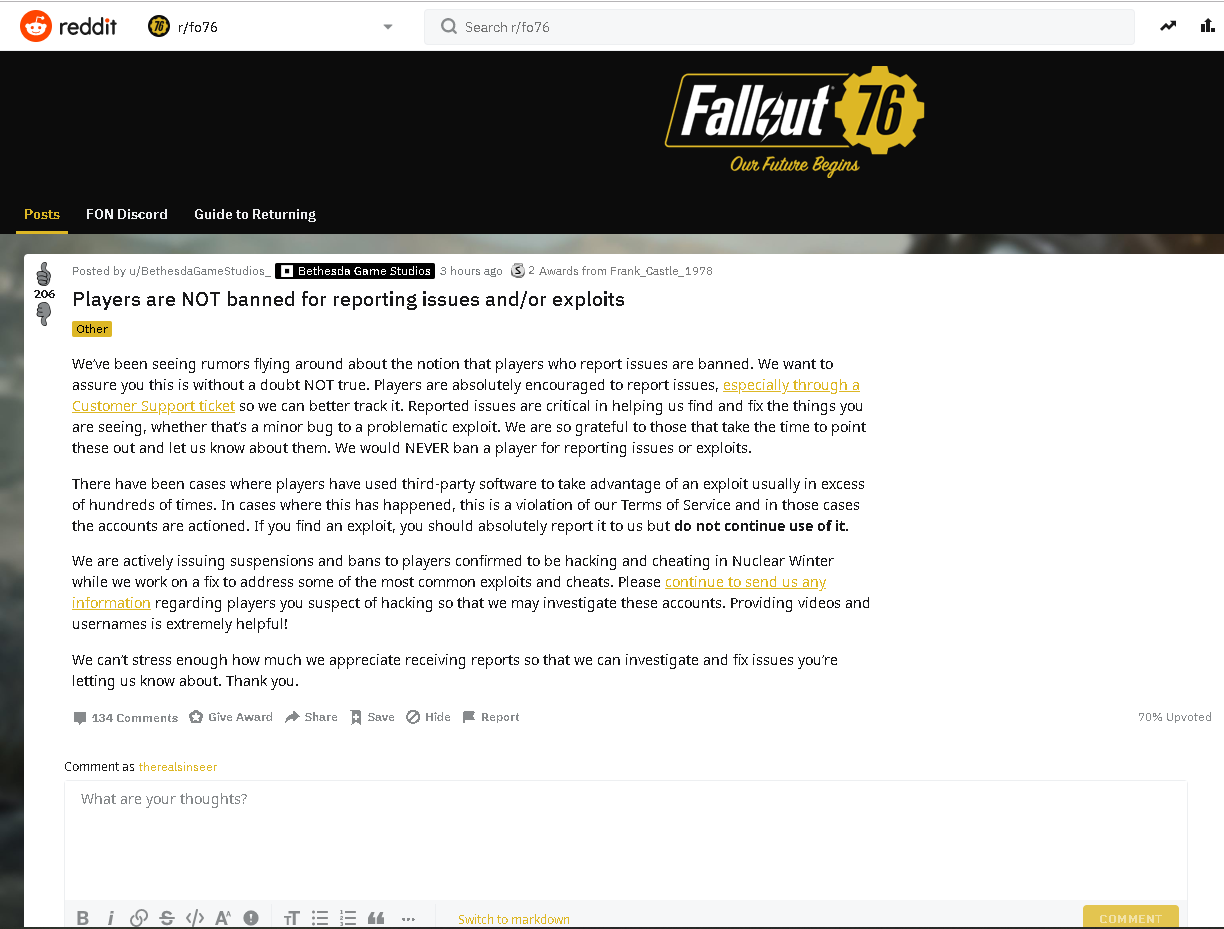 TheGeminaii – Leader of Dupers R Us confirms IGN "Masassing" is one  of theirs
TheGeminaii confirms In-Game name of "TBF-BodyFarmer" is one of theirs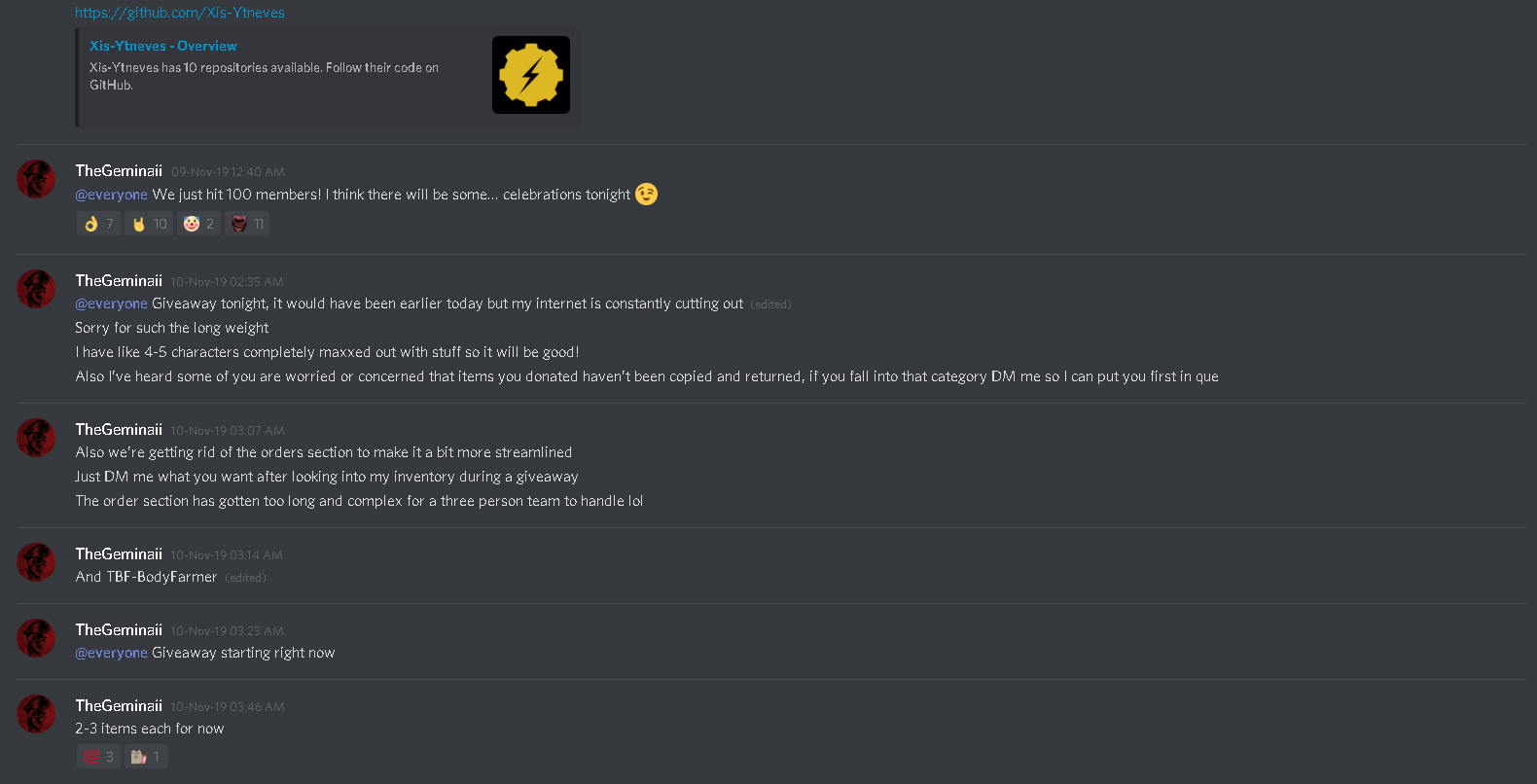 SageShadow helping to share the github set up to spy on Dupers R Us – where the owner kept the real names of Fallout 76 Players in that github for more than a year.
PurplePootis  of Dupers R Us shares the link to their "Armory"

Bungo of Pyscho Voltage, juda03, Ya Boi, BluSHade, Ulfyn, Webcake, Rambo, participating in the Dupers R Us chatroom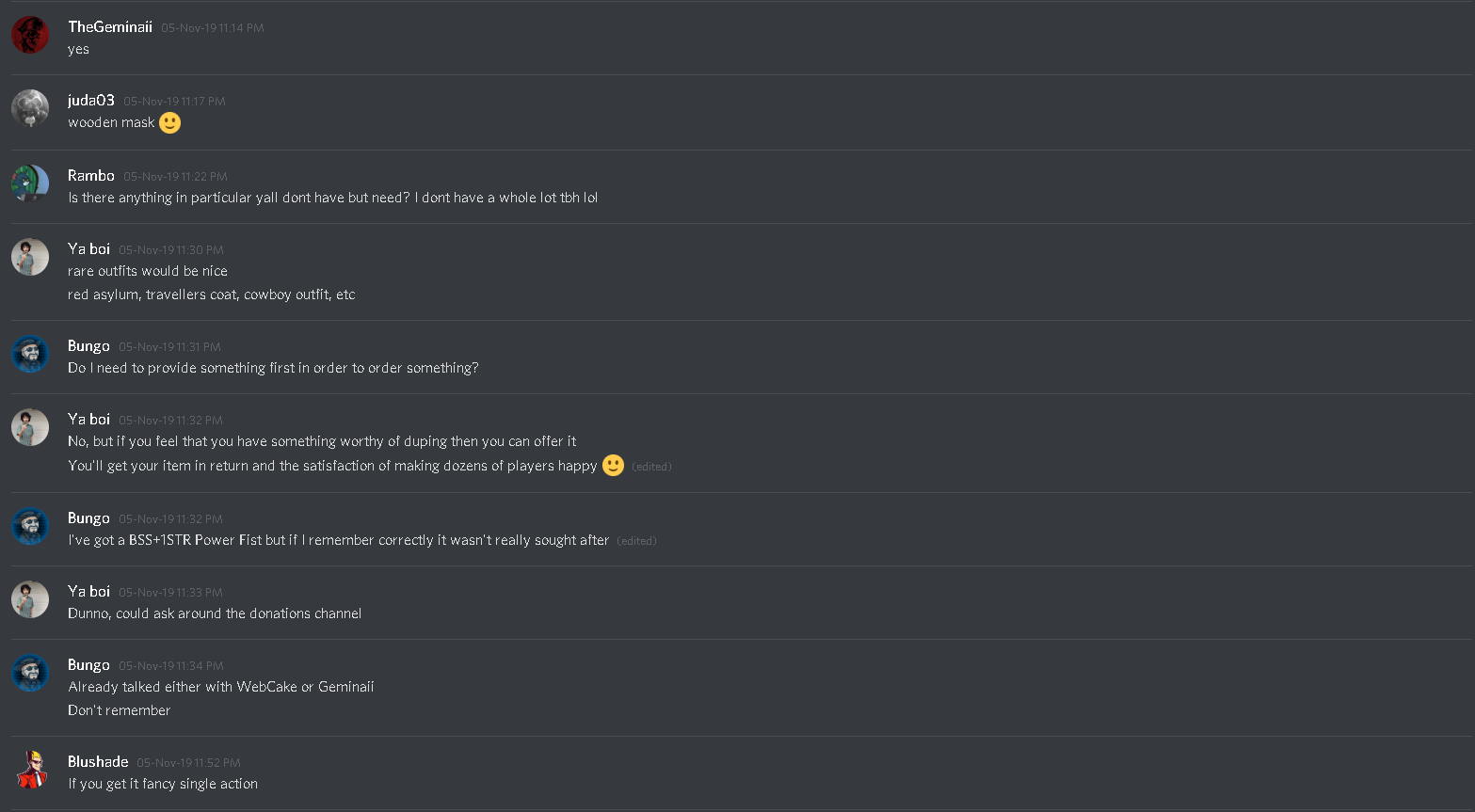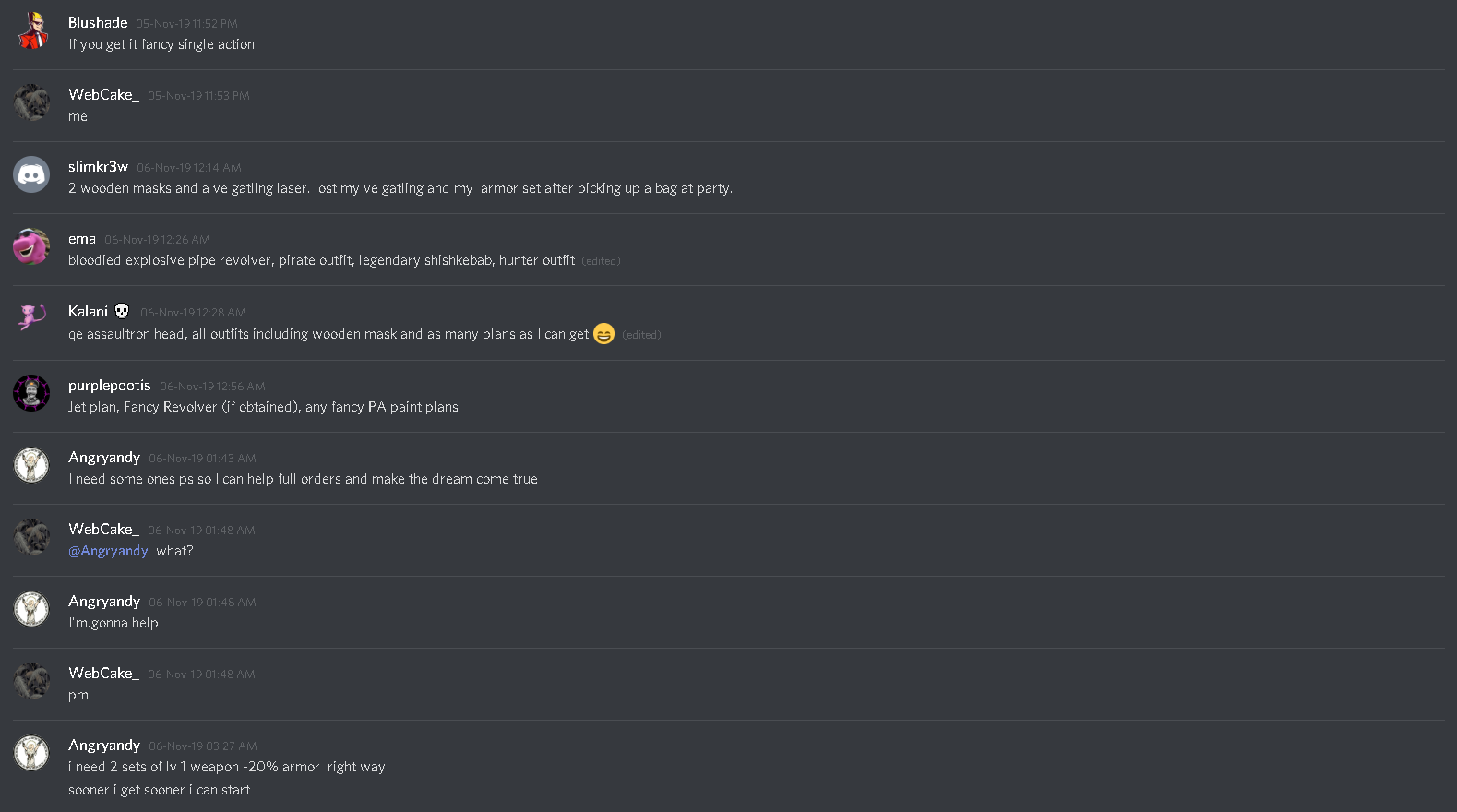 November 13, 2019
When they all came to 'raid' our Discord: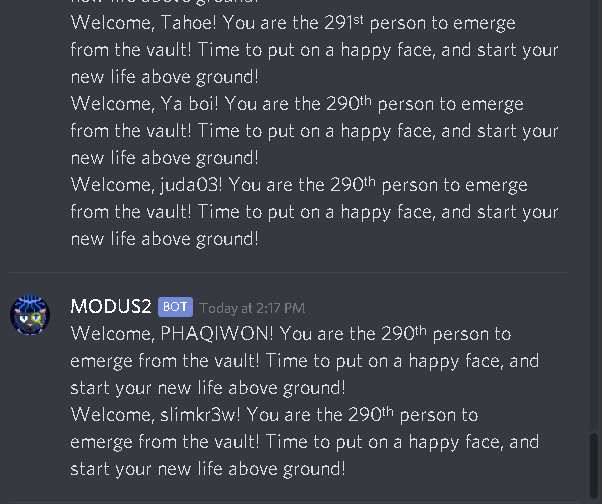 cntryder is working on getting me reported on all platforms for defamation of character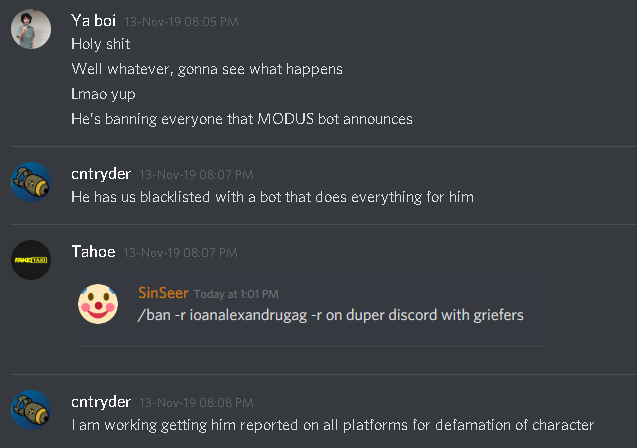 Real Money Traders were giving out free stuff to a lot of Facebook  Groups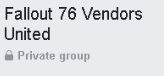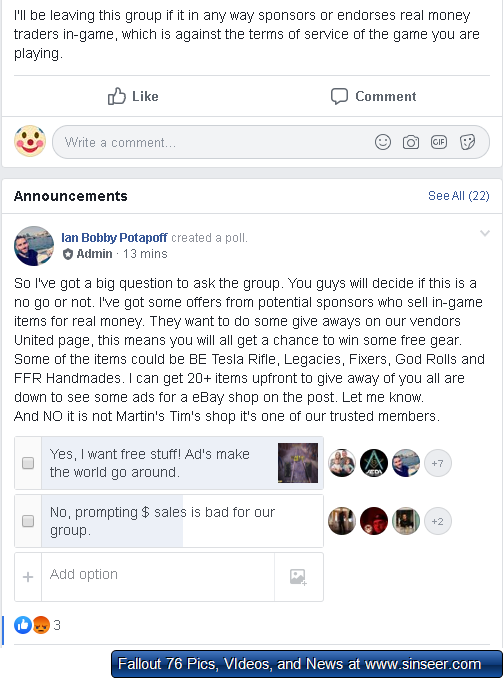 SinisterHand aka SH Games with Vurkrin_Legend, Dishonesti, GiveMeFreeStuff, HentaiDaddy4444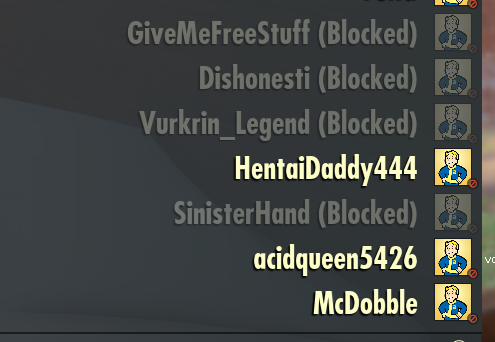 November 14, 2019
Dupers R Us Discord deleted for doxxing and threats – announced and restored by "Bodega177013"

SageShadow explains that creama left Market 76 to join the Dupers R Us Discord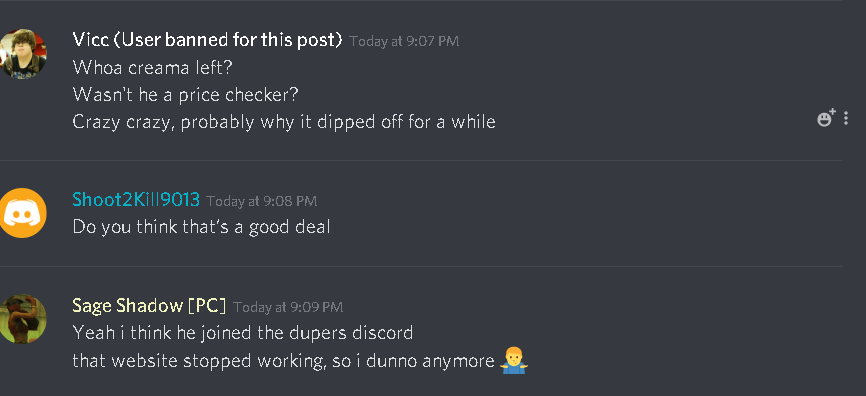 November 15, 2019
Dummyvic shows that people do know it's frogow aka Elundis as one of the people making impersonator accounts in my name – from Market 76

Members of TBF / Raider Syndicate – TBF-LuminousWolf, TBF-NickSheehy, TBF-Elundis7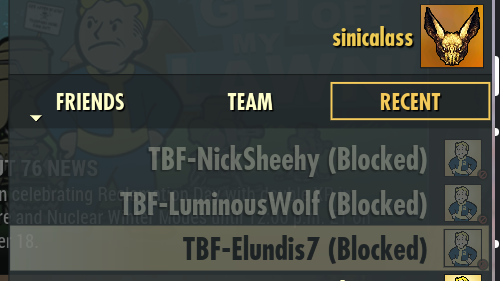 November 21, 2019
Rincewind75 aka KingAtmos with TBF-Elundis7, .smellycat, RunandGun, FusionJKA