September 2019
2019-09-01
SH Games admits leadership of 'cult' to harass me via #discord – w/ Dupers R Us and RS
2019-09-01 Fake Reddit account u/sinseerdiscordia created to harass me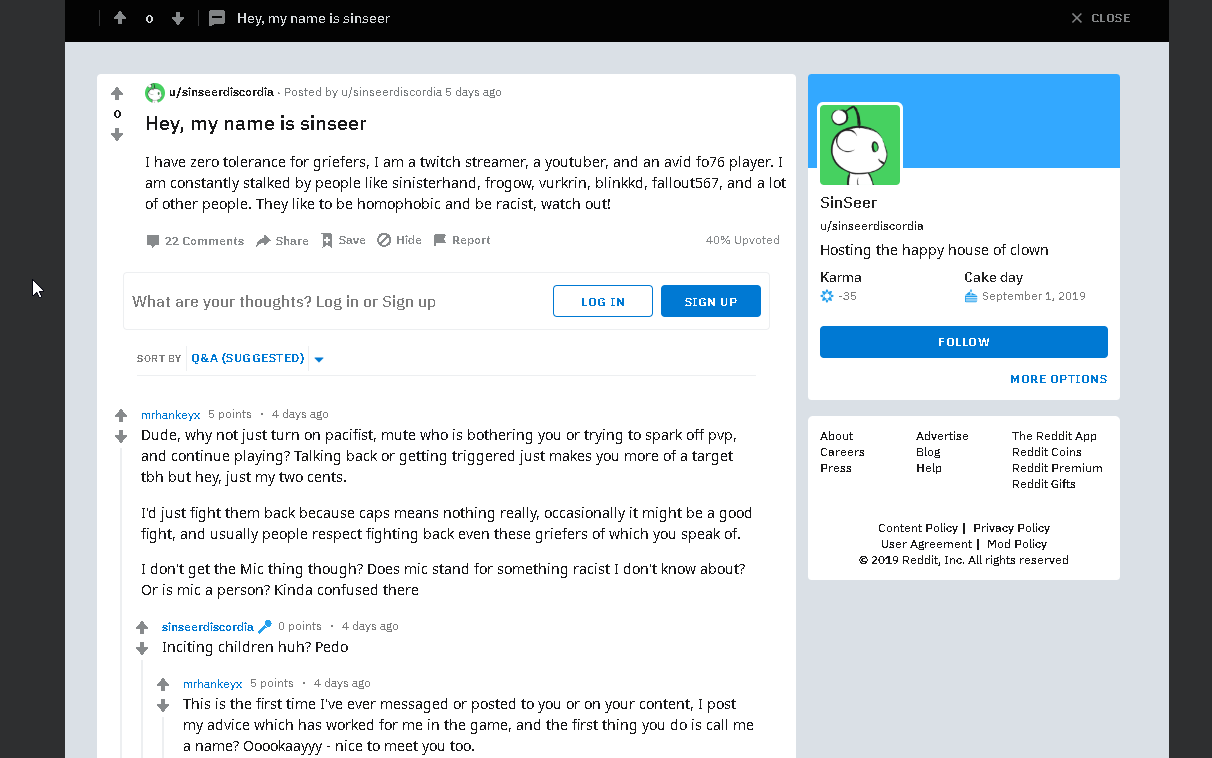 2019-09-02 TheGeminaii, DarkKnight5215, Fallout567 together on a recent List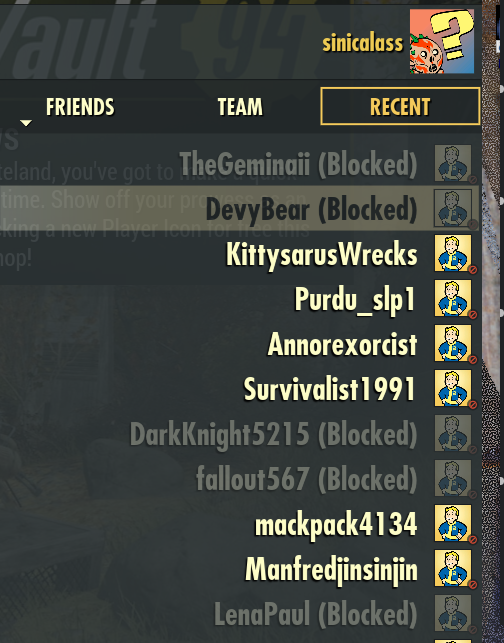 2019-09-03 Message claiming to be from  TheGeminaii sent to my webpage.

2019-09-04 StankDank from Dawns Elegy's Griefer Discord Server visits our Discord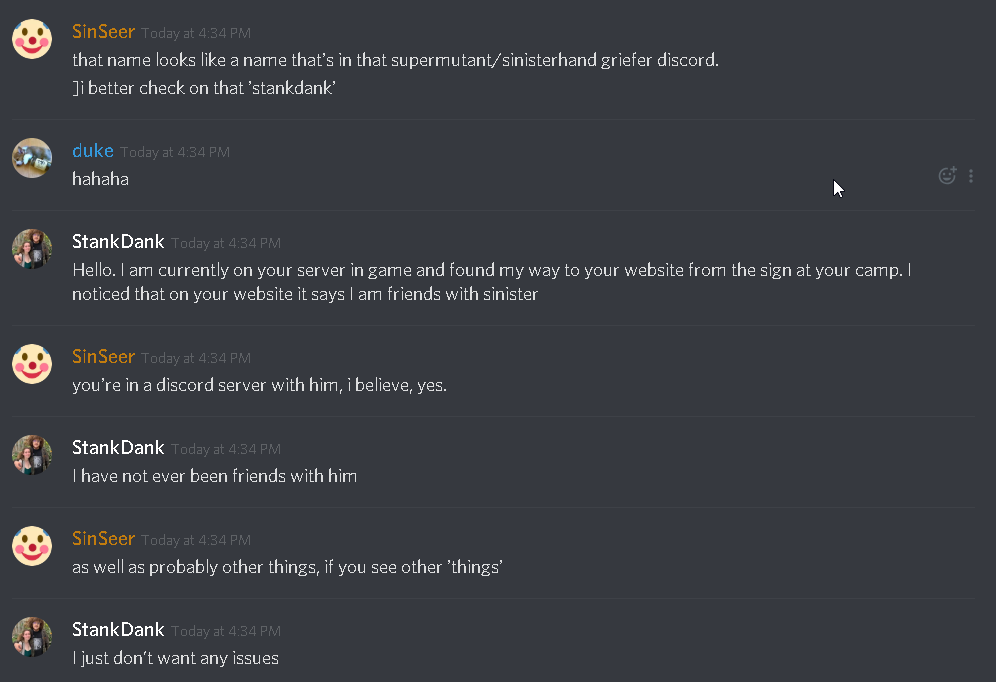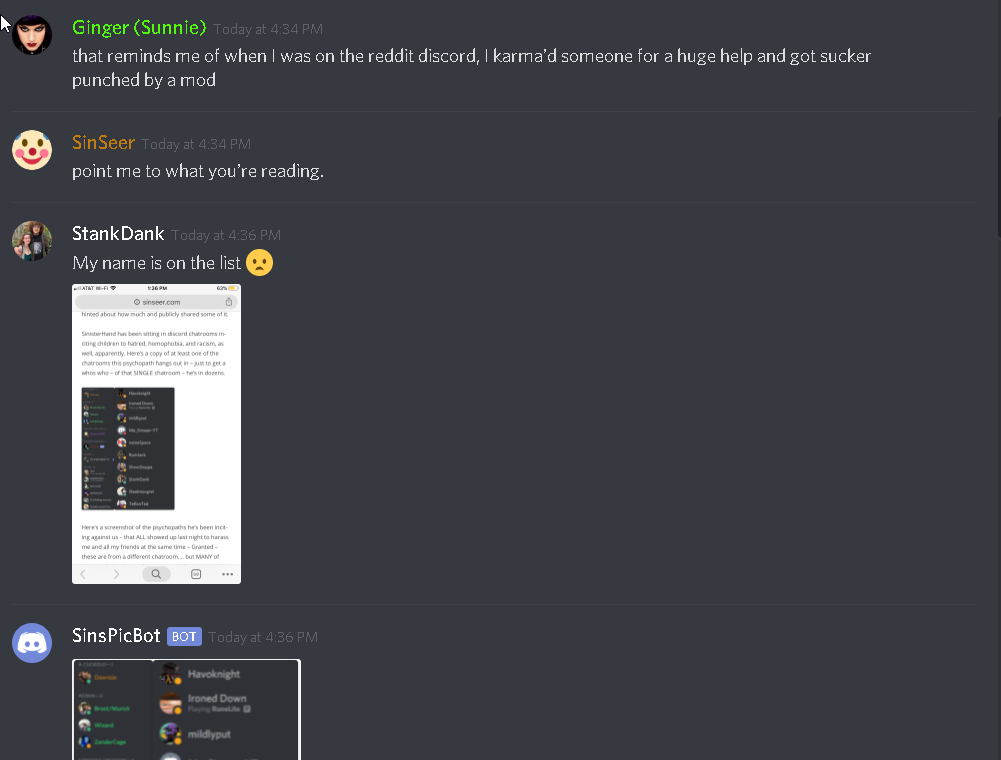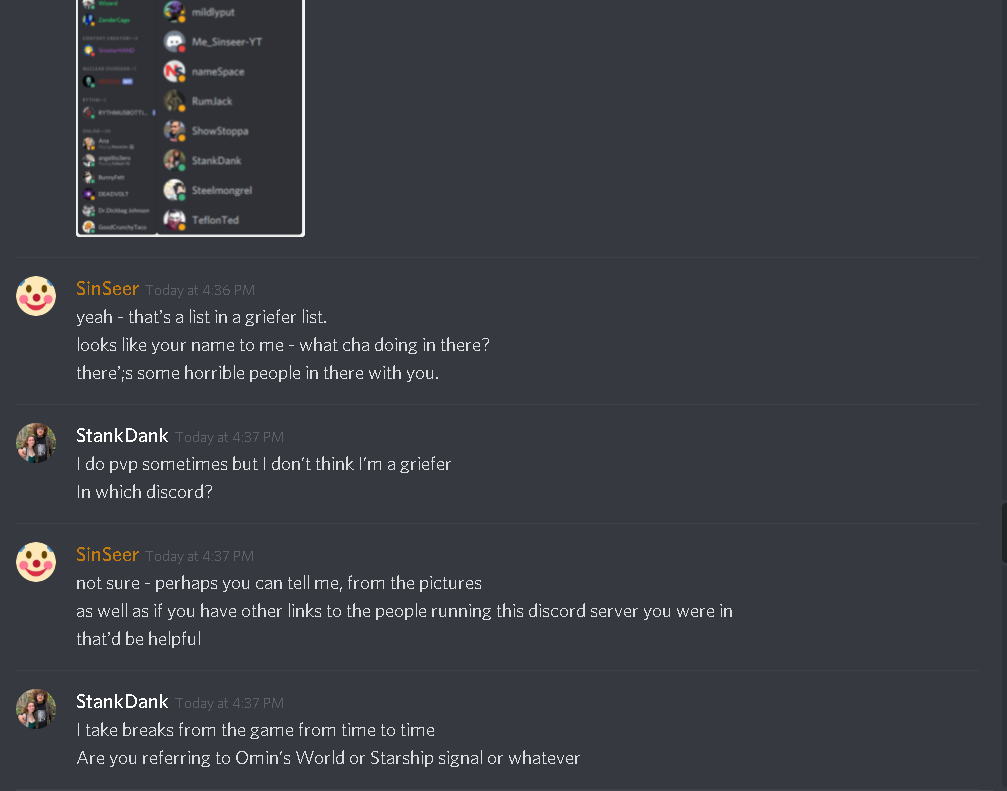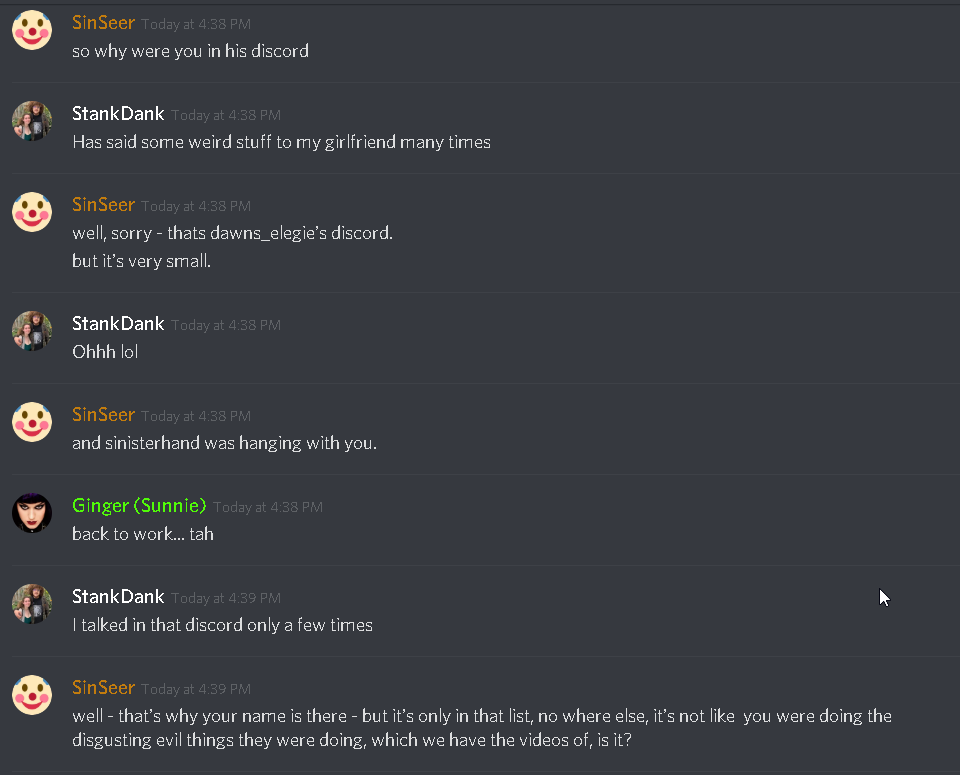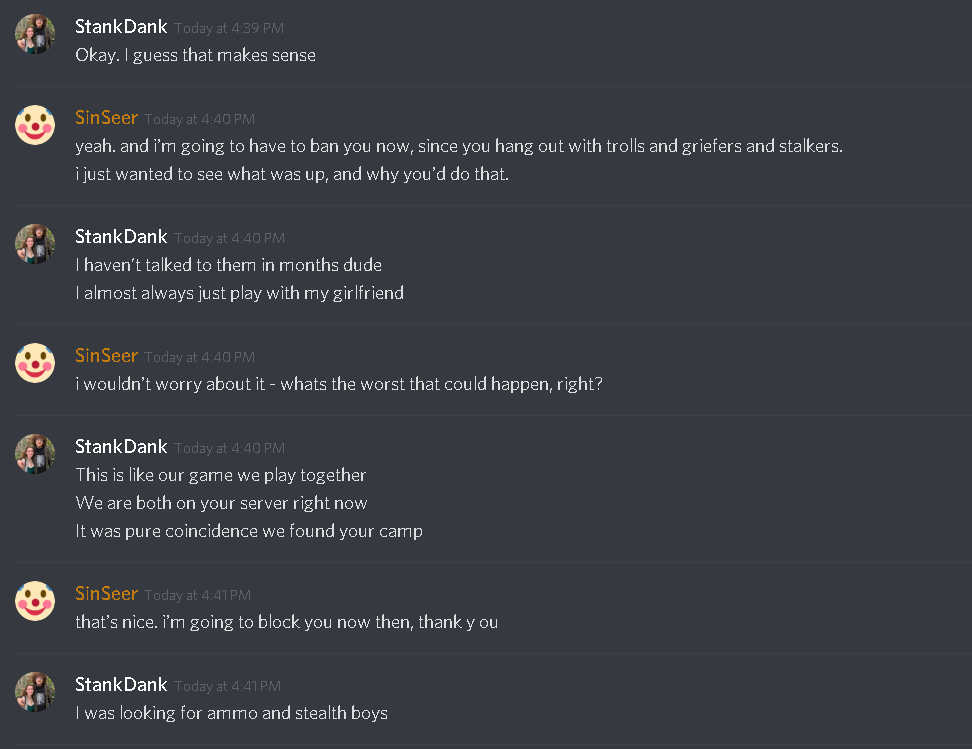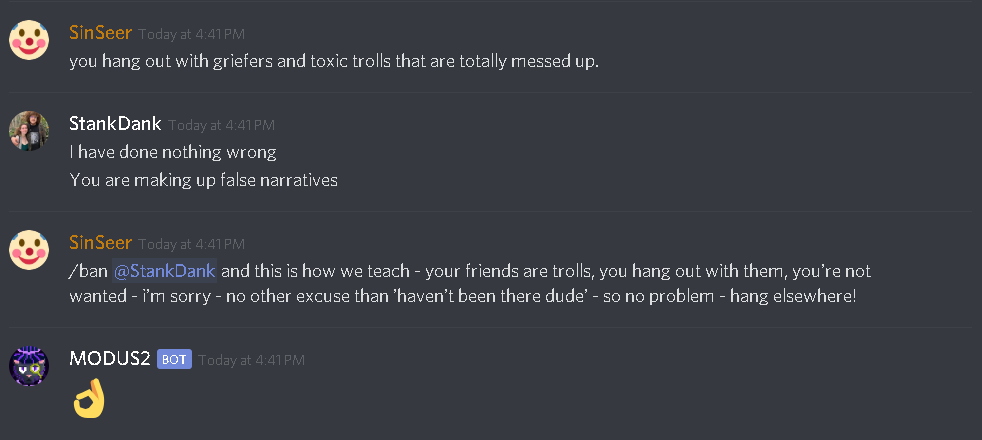 2019-09-04 Stankdank mentioning that SinisterHand aka SH Games has said "weird stuff" to their girlfriend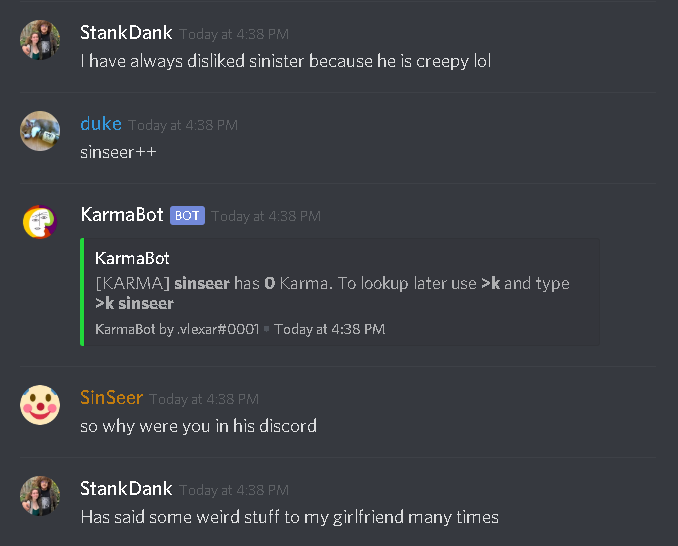 2019-09-06 Elundis aka Frogow stirring up trouble on Market 76, with SageShadow telling people I went "Bat Shit Crazy" on a reddit mod. Feel free to look up why.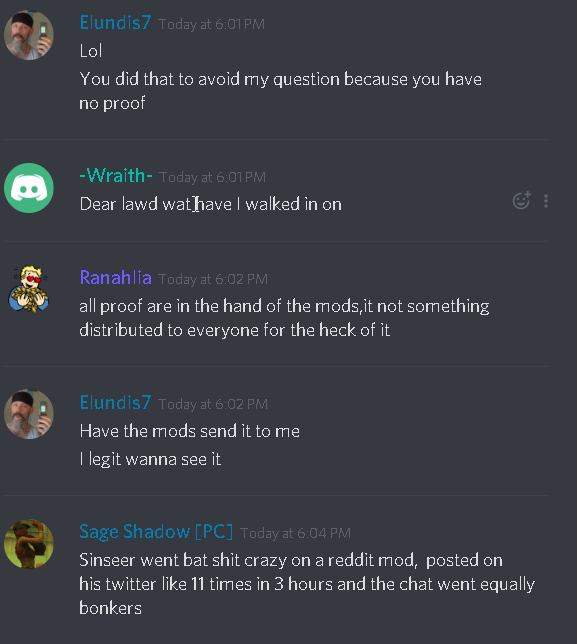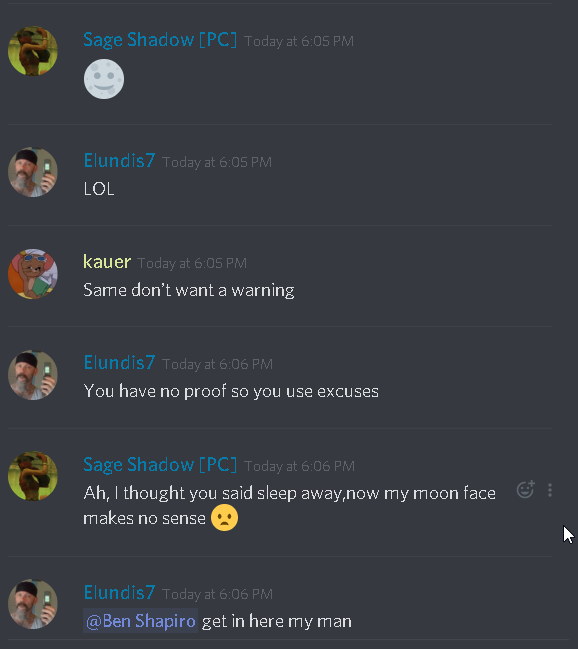 2019-09-07 Copy of Posts made by fake impersonator account /u/sinseerdiscord on  Reddit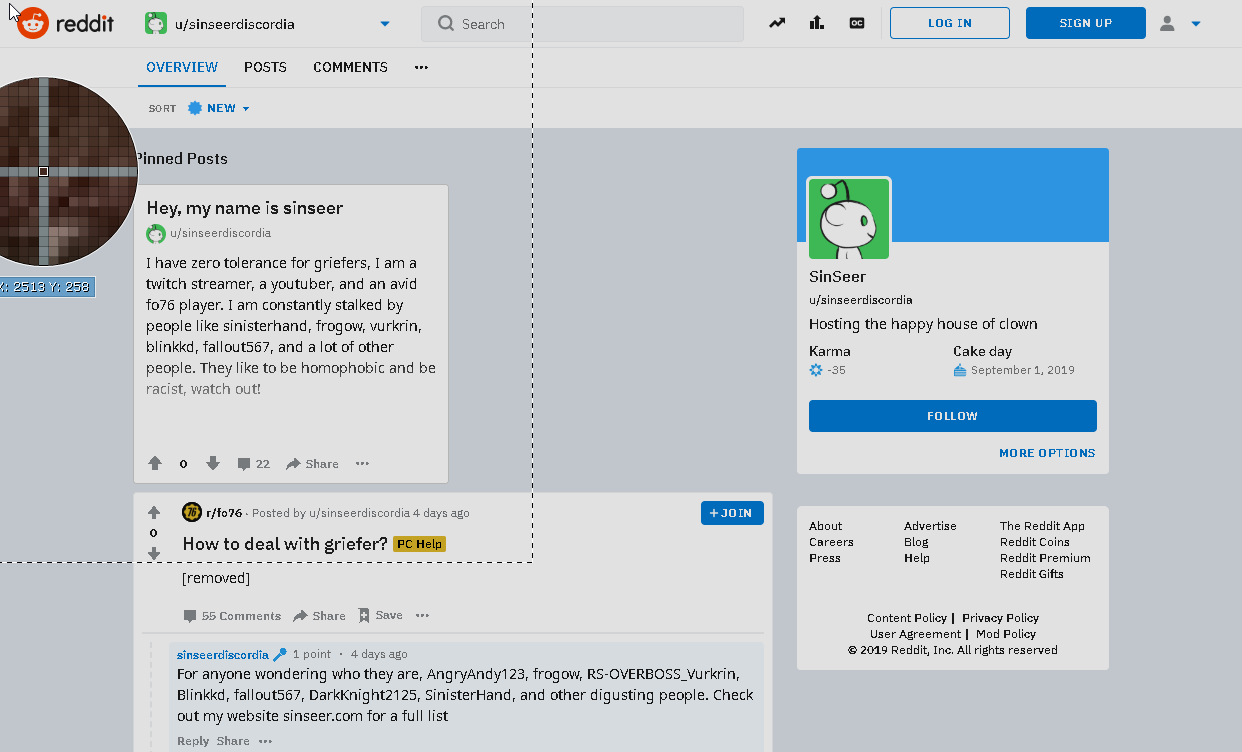 2019-09-07 Stuntpilot threatens to ban me for stirring drama – for using their private bot to communicate only with Market 76 staff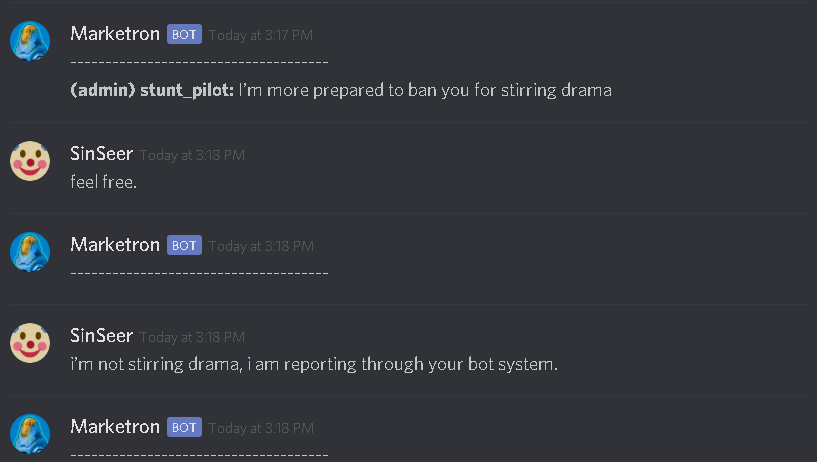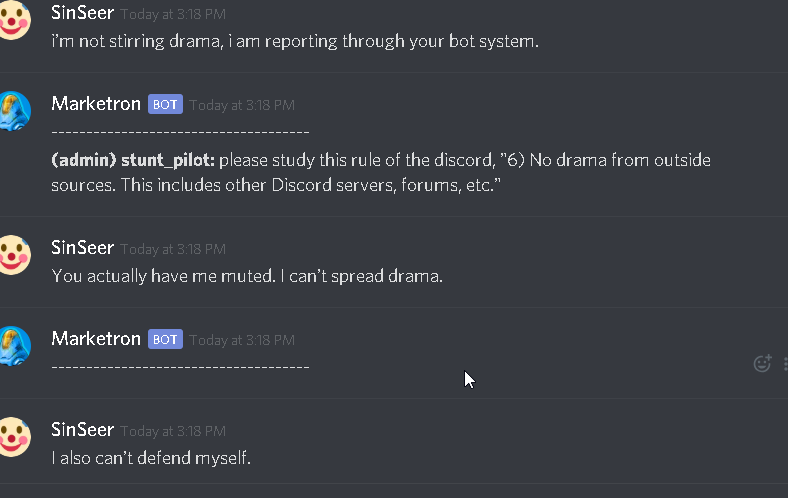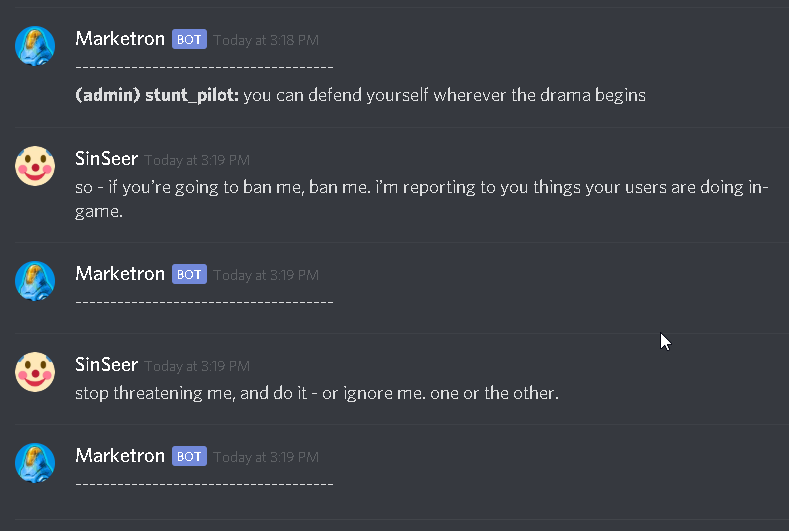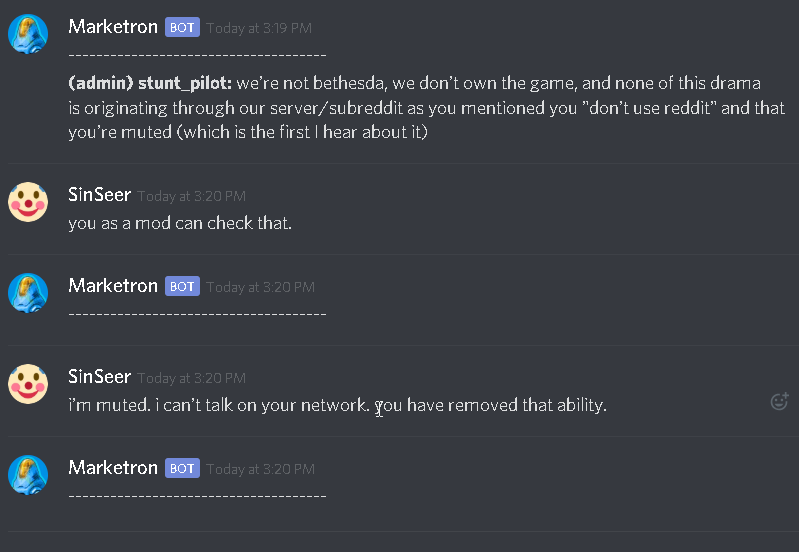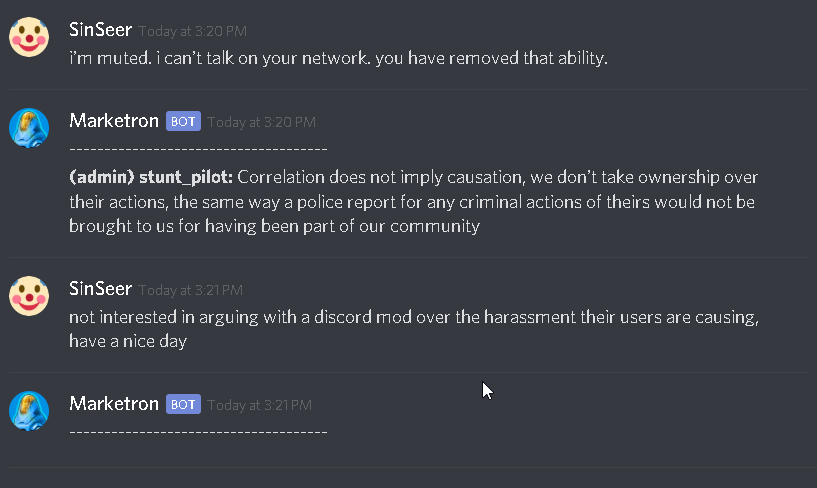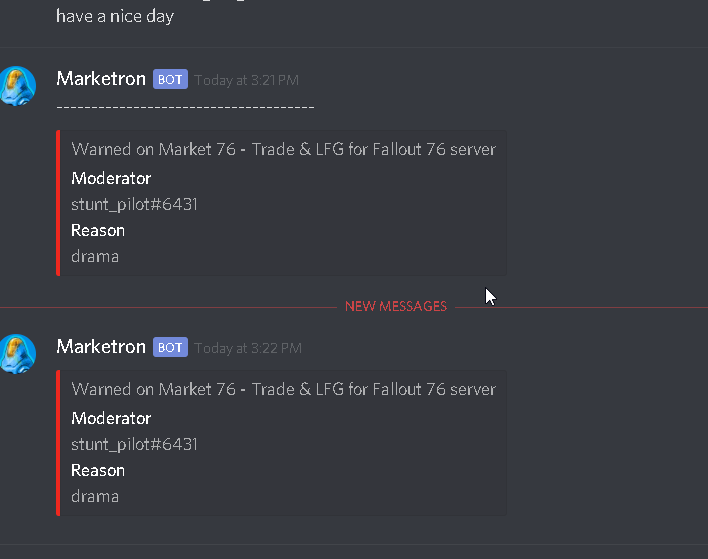 2019-09-07 One of Schlonged aka mdgautodocs discord accounts – he pretend to be friends with our entire community, so he could bring people like  this zanoldthesavage to harass us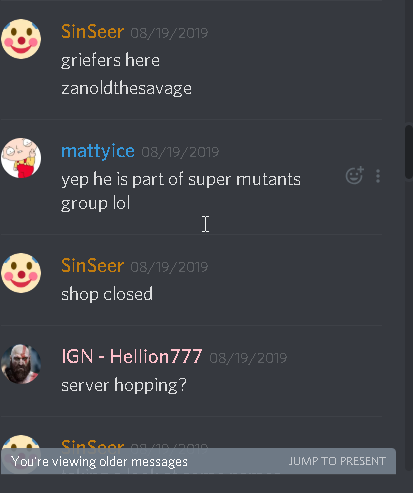 2019-09-08 purplepootis and bakedbean attempt to join our discord – not wanted.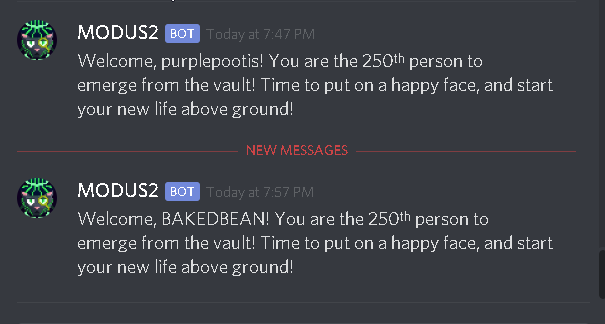 2019-09-08 Purplepootis publicly claims on my twitch channel he did something to me because i was a 'nazi and a racist' and i should be killed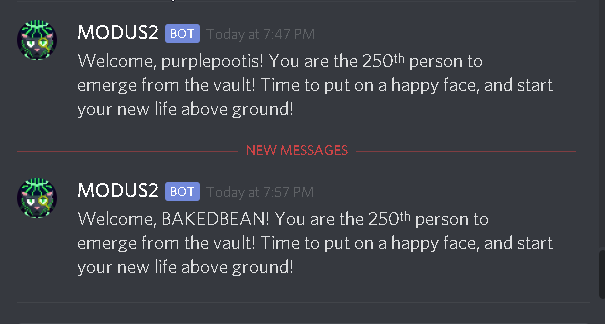 2019-09-19 – Discord Userlist of Vurkrins Discord


2019-09-19 Discord ID of  OPS-Overboss_Pebbles, SIr Bong of Water, ZugZug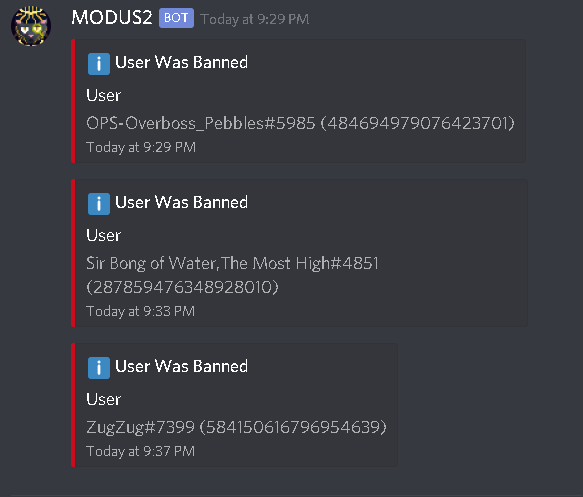 2019-09-21 Zeekx – Moderator of Reddit Fallout Network –  Admitting in-game stealing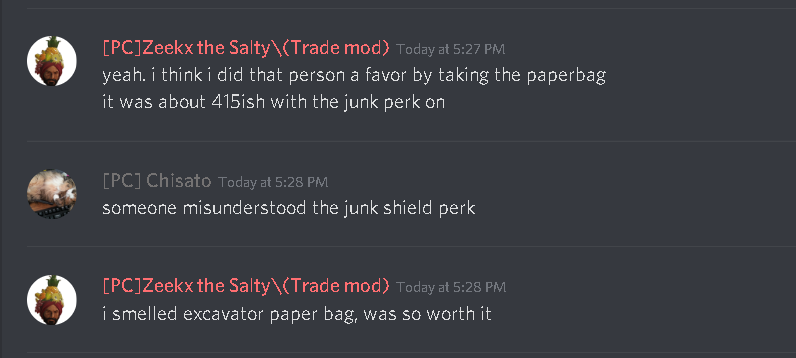 2019-09-23 The Racist things I found when searching the Discord with Sir Bong of Water and Most Toxic Discord Chatroom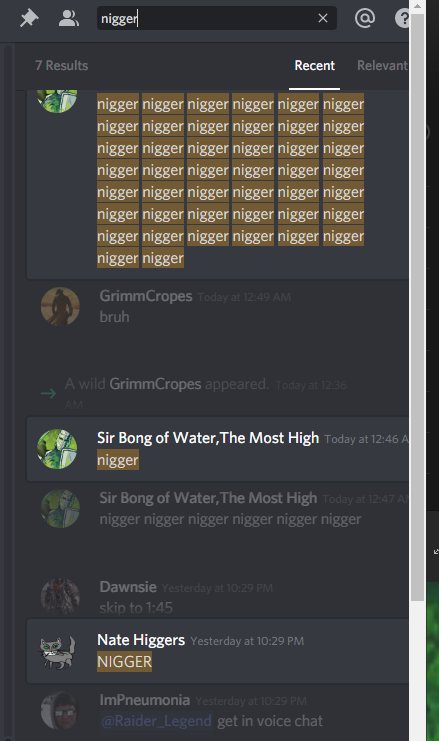 Most Toxic Discord showing SIr Bong of Water, Raider_Legend, Vurkrin, and others being racist